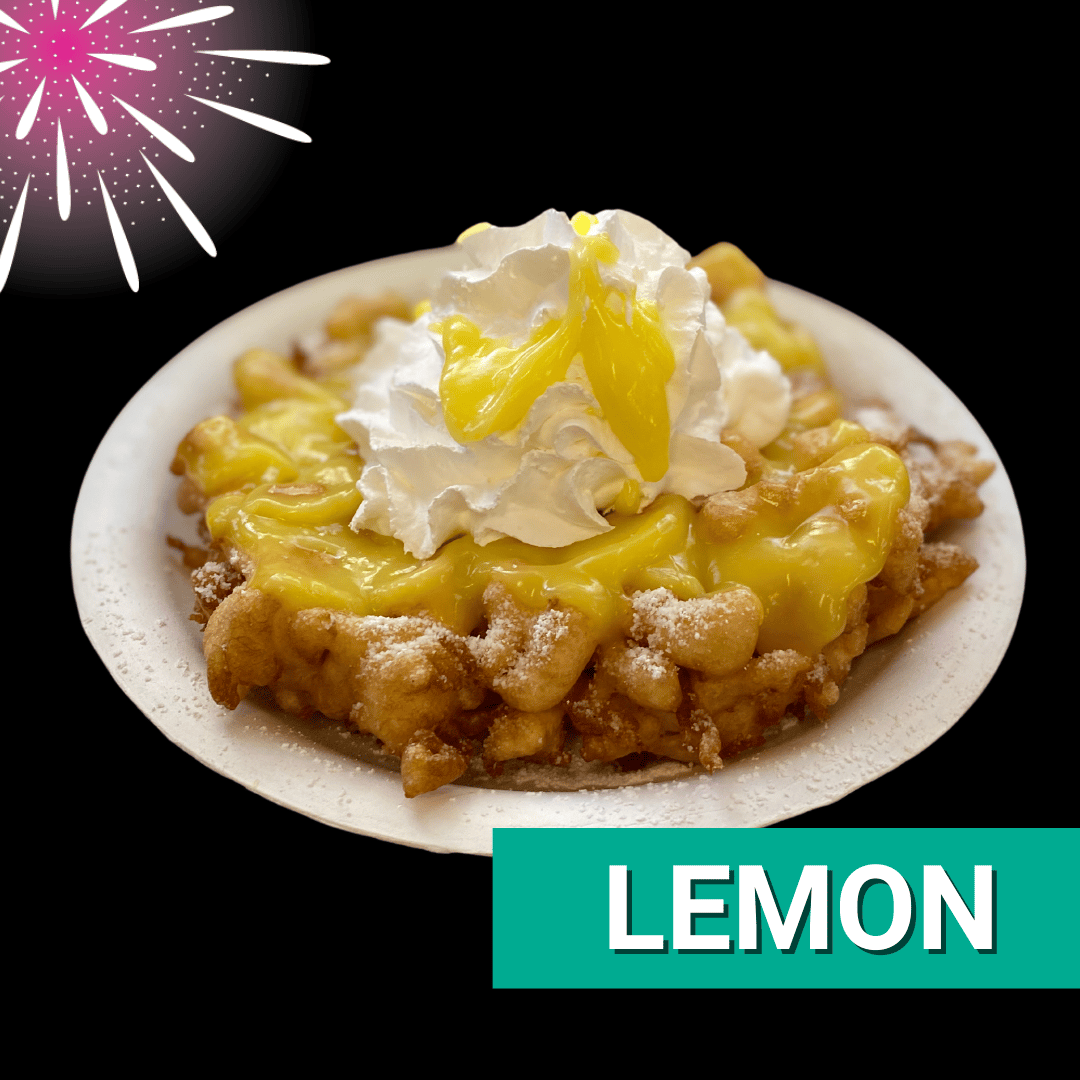 Braud's Funnel Cake Cafe
Serving las vegas, NV
A Delicious Variety of Sweet & Savory Options!
In business over 12 years specializing in Award-Winning Funnel Cakes with a large variety of Sweet and Savory options, Ice Cream Waffle Bowls, Ice Cream Floats and Beverages. Located in Town Square Mall on Las Vegas Blvd So. Our mobile unit is also available for small and large catering events, festivals, fundraisers, wine pairings, any occasion.
Funnel Cakes For A Cause
One dollar from every VGK funnel cake goes to benefit Vegas Golden Knights Non-profit Foundation.
Leave a Review
"What's better than a sweet savory snack ! This hit the spot fresh warm crispy chicken tenders with a funnel cake what more can you ask for ! This was my favorite and everytime I'm in Vegas I will be sure to stop at Braud's funnel cake !"
"Love funnel cakes, so when I saw this located close to the apple store I had to stop by. Tasted great, will definitely come back"
"This place is amazing!! Had the best funnel ever. Nice staff and the menu has so much to choose from."
"This is one of the best funnel cakes you'll ever try! You get a meal plus dessert, all In one!! The chicken tenders are amazing and so is the funnel cake, as usual!"
"Best freaking place to get a funnel cake if there's no carnival going on in town! Instead of ordering a whole funnel cake I got the minis and I am definitely coming back!"
"the peach cobbler and the mini trio omg fire 🔥 the best funnel cake i ever tasted literally never thought i'd have something so good 😊 very satisfied 10/10 stars if i can put a video in it i would"
"What's better than a sweet savory snack ! This hit the spot fresh warm crispy chicken tenders with a funnel cake what more can you ask for ! This was my favorite and everytime I'm in Vegas I will be sure to stop at Braud's funnel cake !"
"Love funnel cakes, so when I saw this located close to the apple store I had to stop by. Tasted great, will definitely come back"
"This place is amazing!! Had the best funnel ever. Nice staff and the menu has so much to choose from."
"This is one of the best funnel cakes you'll ever try! You get a meal plus dessert, all In one!! The chicken tenders are amazing and so is the funnel cake, as usual!"
"Best freaking place to get a funnel cake if there's no carnival going on in town! Instead of ordering a whole funnel cake I got the minis and I am definitely coming back!"
"the peach cobbler and the mini trio omg fire 🔥 the best funnel cake i ever tasted literally never thought i'd have something so good 😊 very satisfied 10/10 stars if i can put a video in it i would"
"What's better than a sweet savory snack ! This hit the spot fresh warm crispy chicken tenders with a funnel cake what more can you ask for ! This was my favorite and everytime I'm in Vegas I will be sure to stop at Braud's funnel cake !"
Town Square Mall - Las Vegas
6605 S. Las Vegas Blvd.
Las Vegas, NV 89119

Hours
Wednesday - Sunday:
1:00 pm - 7:00 pm